Our background is in Industry and Commerce, not just the public accounting profession so we know what it is really like to work in business!
When deciding on your next accountant, surely check their accreditations, qualifications and experience, yet also ask yourself or even them directly, can they offer a full end-to-end accounting, tax and financing service including:
Is it likely that they just want to do the tax work from afar without getting to know the individual, the business, its owners and staff, the industry, why the business is in the position it is now, and what has happened throughout the year?
Are they willing to come out to your business and work on-site with you and your staff, in a true partnering, co-working and learning manner?
We are proud to say that we can do this, and it is because of our background in industry and commerce that we are comfortable with this and are experienced at it.
Our aim is to help our clients sleep at night by simply taking care of their financial needs.
Why Us
All Business Accounting & Tax Pty Ltd trading as Consolidated Accountants & Finance Brokers is a Brisbane-based accounting practice and finance broking firm that established in 2013.
We can provide a full end-to-end accounting, tax and finance service to businesses and the general public.
We specialise in accounting and taxation for businesses, rental property taxation and accounting for deceased estates.
We are a Xero Certified Partner and Intuit QuickBooks Online Certified ProAdvisor and embrace these and other new technologies to make businesses as efficient and possible.
In 2015 Mortgage and Finance broking was added as a service to complement existing accounting services. We are a Nectar Mortgages accredited consultant and have access to over 30 lenders including all the major banks, so we can obtain the right finance deal for our clients.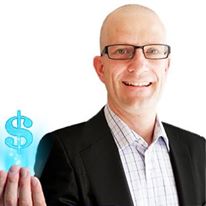 Matthew Kren
FOUNDER, PRINCIPAL ACCOUNTANT & FINANCE BROKER
Principal Matthew Kren has over twenty years' experience in accounting for businesses.
This experience led Matthew to develop his own accounting business in 2013, to help businesses achieve great financial outcomes, and particularly work with businesses struggling to cope with periods of both rapid growth & contraction.
Matthew is a Fellow of, and holds a Practicing Certificate with the National Tax & Accountants Association Ltd (NTAA) after having previously been a member of CPA Australia for over twenty years and holding a CPA Australia Practising Certificate.
Matthew is a Registered Tax Agent with the Tax Practitioners Board and holds an MBA from Curtin University in addition to his undergraduate Bachelor of Commerce (Accounting and Finance) degree from Deakin University.